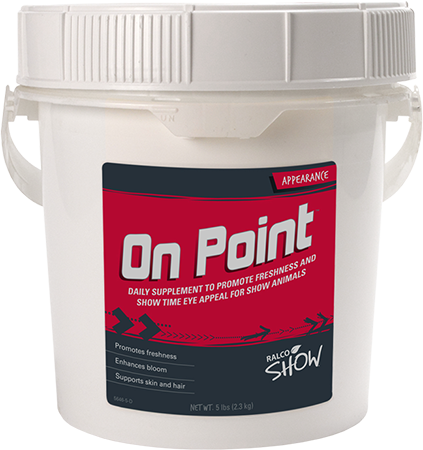 Description:
On Point™ is the key to giving your project a fresher, more youthful look while creating more cover and mass on the top side of their skeleton.
Feeding Directions:
Top dress 4 oz. (1 scoop) per head twice daily.
Feed Daily To:
Provide a fresher more youthful look
Support show time eye appeal
Aid skin and hair
Size: 5 lb Pail or 30 lb Pail
Nutrition Information:  
Protein: High quality easy-to-digest protein blend to help support bloom.
Premium Fat: High fat content derived from multiple fat sources to promote freshness.