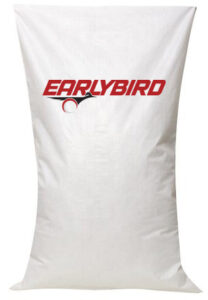 Highlights
Mineral formulated to be fed with high phosphorus feeds

High level of calcium, no phosphorus

Balanced and proven vitamin and chelated trace mineral formulation
Benefits
Aids in prevention of water bellies and nervous disorders

Boosts immune function & improves health

Improves feed efficiency
Active Drug Ingredient 
Monensin ……………….. 1,000.0 g/ton
Guarenteed Analysis
Calcium (min) 27.5 %
Calcium (max) 33.0 %
Zinc (min) 3,400.0 ppm
Copper (min) 850.0 ppm
Selenium (min) 13.2 ppm
Vitamin A (min) 120,000.0 IU/lb
Vitamin E (min) 120.0 IU/lb
Ingredients
Calcium Carbonate, Salt, Zinc Amino Acid Chelate, Manganese Amino Acid Chelate, Copper Amino Acid Chelate, Cobalt Sulfate, Soybean Oil, Thiamin Mononitrate, Calcium Stearate, Plant Protein Products, Sodium Selenite, Ethylenediamine Dihydroiodide, Processed Grain By-Products, Copper Sulfate, Vitamin E Supplement, Vitamin A Supplement, Vitamin D3 Supplement, Mineral Oil, Silicon Dioxide, Ethoxyquin (a preservative up to 12.0%), Butylated Hydroxyanisole (a preservative), Citric Acid (a preservative), Phosphoric Acid (a preservative), Zinc Sulfate, Zinc Oxide, Ferrous Sulfate, Manganese Sulfate, Manganese Oxide, Calcium Iodate, Cobalt Sulfate, Cobalt Carbonate.
Feeding Directions
Feed at a rate of 0.5 lb/head/day to provide 200 mg/head/day of Monensin (Rumensin®). Provide an abundant, fresh supply of water. For further directions consult your supplier or nutritionist.
Additives Available
All legally approved medications and medication combinations. 
Fly Control           
Diamond V® yeast
MGA
Code Number: 5500R1000